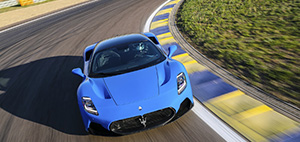 The Maserati motorsport departments have given RSE Italia one of the fantastic specimens of the new Maserati MC20. All the features of one of the most aggressive Maserati ever, powered by cutting-edge technologies.
The Maserati MC20 was chosen by connoisseurs as the tastiest in its category. Rse Italia wanted to make it even more bad, customizing the color that was chosen among the most sophisticated ones proposed by the manufacturer.
Book a tour now and discover its roaring soul! Experience unforgettable emotions with RSE Italy. Drive this wonderful supercar on the track: the perfect gift to do for yourself or to give to special people.