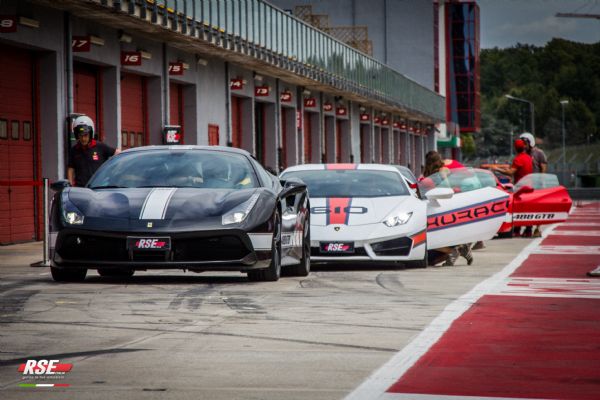 Be the protagonist on the track!
RSE Italy offers the possibilty to enthusiasticpeople/experienced pilots/gentlemen drivers who want to feel the thrill of trying their cars on a racetrack to feel the excitement of driving between the curbs of the most famous circuits in the world.
RSE Italy organises exciting days, in collaboration with sports organizations and sponsors of international importance, as well as with other specialized companies, offering at low prices this fantastic opportunity. In Italy, also, for each Track Day of RSE Italy there's always a technical staff able to provide full mechanical and tire service.
All this, in addition to the chance of living the experience on board of a supercar with the co-pilot of RSE Italy.
The most prestigious race tracks in Italy and Europe enrich the calendar of RSE Italia, in collaboration with the best national motorcycle structures.
The customer can contact the company's management for info, costs and quotes at info@rseitalia.it
The exclusivity of Track Day, organized by RSE Italia, includes the maximum presence of 15 cars on internationally renowned circuits (Imola, Misano, Mugello, Vallelunga) and 10 cars in other competitive racetracks.