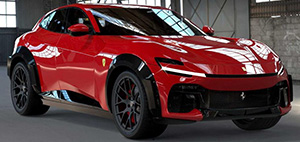 RSE Italy gives; welcome to the brand new Ferrari Purosangue. Presented in September 2022, the first four-seater car produced by the Maranello company.
The Ferrari Purosangue equipped by an aspirated V12 engine capable of delivering the power of 725 HP and reaches the speed of 100 km/h in 3.3 seconds.
From today, thanks to RSE Italia, anyone will be able to; try on the track the new born from Ferrari, taking advantage of the promotional preview introductory price.
An opportunity to join us. unmissable, designed for all those who want to give or treat themselves to real intense emotions.