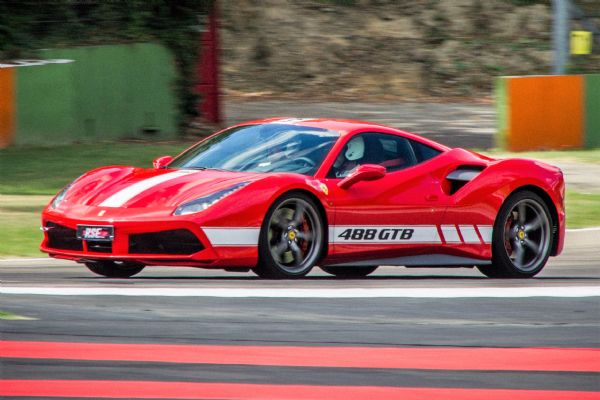 RSE Italy has doubled its spectacular Ferrari F 488 GTB.
These are two-seater cars with a 8-cylinder V turbocharged engine with a displacement of 3,902 cm³.
The engine is mounted centrally at rear traction and is capable of delivering (with challenge kit) a maximum power of more than 700 hp at 8000 rpm and with a maximum torque of 760 nm at 3000 rpm in 7 gears.
The Ferrari 488 GTB is able to accelerate from 0-100 km / h in less than 3.0 seconds and from 0-200 km / h to 8.3 seconds with a maximum speed of over 330 km / h.
These two magnificent supercars available by RSE Italia can be chosen to give or give yourself a unique emotion at exceptional prices. The first of the 2 Ferrari F488 GTBs comes in a strictly red color, while the other, at great demand, in a magnificent black carbon.
In the photo, the 2 Ferrari F 488 GTB in their gorgeous and brand new racing livery wanted by RSE Italia. The ripple of the mighty biturbo engines will give an unforgettable thrill to anyone on track to realize the dream of driving these impressive supercar, which has enriched the RSE Italia's stable.
A wonderful gift, for yourself or for friends, is a unique opportunity not to be missed.